Filtration Products
London Pump Supply Ltd. carries whole home filtration products to provide you with better tasting, cleaner, clearer water. Some of the products we carry include:
Filter Housings, Pleated Polyester Sediment Cartridges and Carbon Filters
London Pump Supply Ltd. carries multiple sizes of industry leading whole home filter housings. We also sell high quality, replacement polyester-pleated sediment cartridges and carbon filters.
These come in various micron ratings for optimal filtering capability. When paired together, these products create a superior water filtration system that can address your water specific needs including the elimination of debris, odour, water contaminants, chlorine taste and turbidity.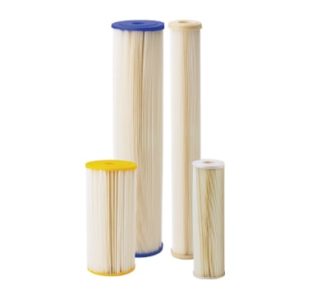 Contact our experts today!
Contact London Pump Supply Ltd. by phone locally at 519-457-5519 or toll-free 1-855-639-5519 or email us at info@londonpumpsupply.ca to learn more about our products, installation and repair services.