The most common causes of sump pump failure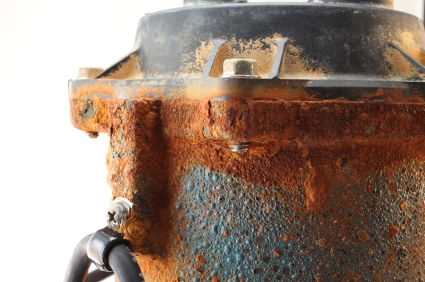 Even despite regular maintenance and choosing only the highest quality products, believe it or not, there are moments when electric machines stop working. Sump pumps aren't immune to this, and while sometimes the issues are obvious, like a loss of power, sometimes there are issues and causes that are substantially more difficult to identify. Before you begin to identify the cause of your sump pump failure, take the necessary safety precautions. If you are at all unsure about your mechanical ability, you may want to consider calling in the professionals. At London Pump Supply Ltd., all of our technicians are fully trained and certified to repair and service a wide range of electric motors and pumps, whether onsite or in-shop. There could be a number of reasons why your sump pump has stopped working. It could be simple, but it could also be a sign of a larger problem.
Here are some common causes of sump pump failure:
Loss of power
The most common cause of sump pump failure is a loss of power. This could be the result of a power outage, but could also be as simple as the system being accidentally unplugged from the electrical power source. A loss of power could also mean that the system is overheating, meaning that the wire of the pump gets heated to a certain point and then stops receiving any current from the power supply.
Burnout
Another common cause of sump pump failure is simply due to the sump pump getting burnt out. Similar to the above situation, the voltage from the supply increases to a certain point where the sump pump system gets overheated and proceeds to shut off. Essentially, this happens when the sump pump is being overworked, likely due to a poor quality or wrong size of pump. If the sump pump size is too small to accommodate the capacity it is required to process, the water might be entering the basin or pit faster than the pump can output. This can cause the system to run continuously, resulting in burnout. When it comes to pumps, you get what you pay for. Many of the cheaper options are made of plastic, and these components simply can stand up to the demand. Investing in a high quality sump pump, complete with high grade materials like cast iron components, will give you the performance and longevity you need.
Clogged input
Sometimes the cause of sump pump failure is due to a simple factor like mud or small particles entering the system. A steady buildup over time can cause major damage to the internal parts of the sump pump. If the shaft or impeller is experiencing ongoing exposure to foreign particles, this will impact the performance of the pump itself. Installing a liner will help filter any debris, and this is why regular maintenance is such a vital component to a pump's performance. Not only does regular maintenance keep everything clean and running well, it will help extend the life of your pump or electric motor.
These are just a few of the most common causes of sump pump failure. Sometimes it's as simple as a float switch being stuck or broken. Other times, it's a sign of a larger problem. When it doubt, it's worth a phone call to get the right professional in to identify the cause and provide a solution to get your pump back in working order.
We provide on-site repair, in addition to a fully-equipped, large service shop at our 6,000 square foot location in London, Ontario. We carry a range of pumps, including those that have integrated sump pump back-up systems, like the Myers MBSP 12V Battery Stand-By Pump System, so that if your system does experience a power failure, your pump system will continue working. You can access our large stock of pumps and parts whether you are in Southwestern Ontario or anywhere across Canada by taking advantage of our convenient shipping.