Irrigation Pumps
London Pump Supply Ltd. has been providing trusted pumping systems for some of the most complex and unique irrigation systems in Southwestern Ontario for over 35 years. Our systems can be found on residential and commercial properties, farms, cottages and municipal landscapes.
Every irrigation system is unique and only experienced professionals can properly size up the correct pump based on factors such as the size of the property, number of sprinkler zones and the amount of water available from the water source. Our extensive network of suppliers ensures that if don't have the pump you need in our vast inventory, we can order it.
Franklin VersaJet Pump
This pump can be customized to fit your irrigation system needs. Features and benefits include:
¾ HP and 1 HP models fitted with the patent pending high flow or high pressure replacement nozzle, will allow most systems to run up to 8 sprinklers per zone.
The 1 ½ HP models are designed for systems with more sprinkler heads, higher pressure requirements or longer watering runs
Cast iron body for optimum durability and long life
Built in drain plug for easy winterizing and servicing
Flows to: 21 g.p.m.
Maximum suction lift: 25 ft.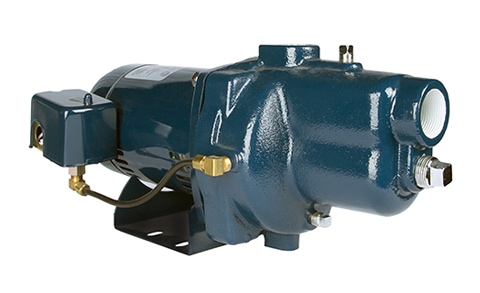 Sand Point Well Package
London Pump Supply Ltd. has designed a robust and efficient sand point well package for your residential irrigation system. Our system is superior to big box retail irrigation well point systems and will increase the value of your home.
Features and benefits include:
¾ HP Franklin Electric Versajet pump is robustly designed with a cast iron body and stainless steel internal parts to handle sand and other abrasives
The pump has a clean out port easily accessible on the front of the pump making clean out of sand and debris effortless. This will extend the life of your pump
Top mounted priming port makes priming your pump a breeze
Our stainless steel tank will weather the elements and avoid corrosion
Stainless and brass shut off valves make servicing, winterizing and priming easy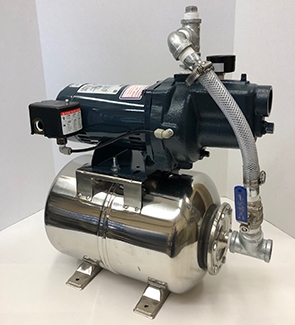 Franklin Electric Turf Boss
The Turf Boss excels when used to supply water to a timer operated irrigation system, but the rugged, easily serviced pump can also be used for residential water transfer, rainwater drainage and sump drainage.
Features include:
Rugged pump case constructed with heavy-duty cast iron ensures optimum durability, quiet operation and a long lifespan
Self-priming design, with the ability to lift water from a depth of 25 ft
Approved for indoor or outdoor operation through CSA and UL
Easily serviced, unlike big box store brand pumps. The back, pull-out design leaves the plumbing and both the pump's base and case undisturbed in their original location
Built-in drain plug for easy winterizing and servicing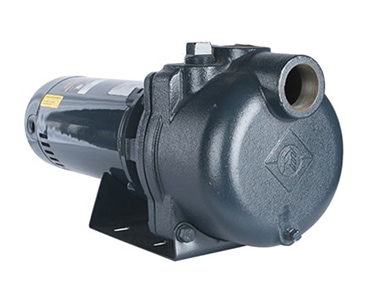 Contact our experts today!
Contact London Pump Supply Ltd. by phone locally at 519-457-5519 or toll-free 1-855-639-5519 or email us at info@londonpumpsupply.ca to learn more about our products, installation and repair services.